Are rainboots a total no-no when the weather is beautiful as Marilyn Monroe? Or can they add some brightness and oomph to an outfit?
I love all rainboots, but I don't have any. I feel that most of the ones I love are rather pricey to only wear when it
could
rain. But, I am considering getting some classic Hunters in a bright color to wear anytime!
Opinions? Come on guys, be honest! Do rainy shoes in sunny weather make you want to stay inside? Or do you think they are just fun? And, what colors do you love? I, personally, love the lime green and hot pink!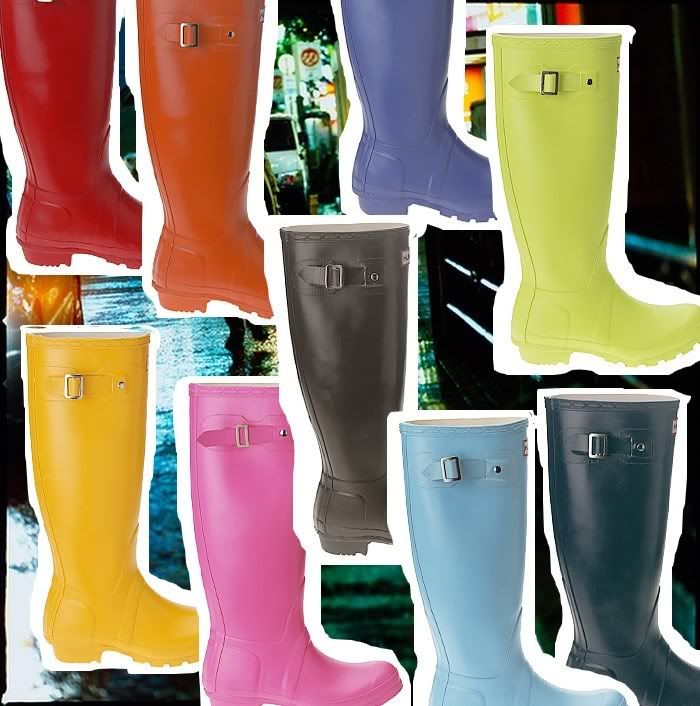 shoes.com