That title was so unnecessary.
Anyways, I went to see Mamma Mia tonight. The music was great, but my overall opinion of the movie was only OK. On the other hand, some of the clothes were really fun!! Sophie (Amanda Seyfried, aka Stupid Karen) had absolutely gorgeous hair and an amazing wedding dress. The bridesmaids looked very elegant and pretty, as well. Donna (Meryl Streep) and the Dynamos, the "old" ladies band, had very funky and cool costumes that totally caught my attention!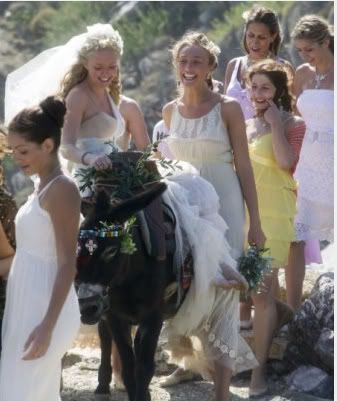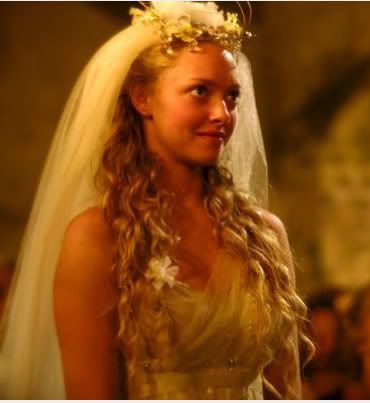 all:
imdb
Has anyone else seen this and agree/disagree with me? What did you all think about the fashions?