Why, oh why?
Lindsay Lohan's hideous leggings are completely sold out, according to
The Cut
. I really have no idea of who would buy an ankle glove or knee-padded leggings; maybe it's Sam Ronson, or someone else trying to boost her self-esteem. All I know is, these are not attractive, and I would not want to support her cause. So, there, LiLo!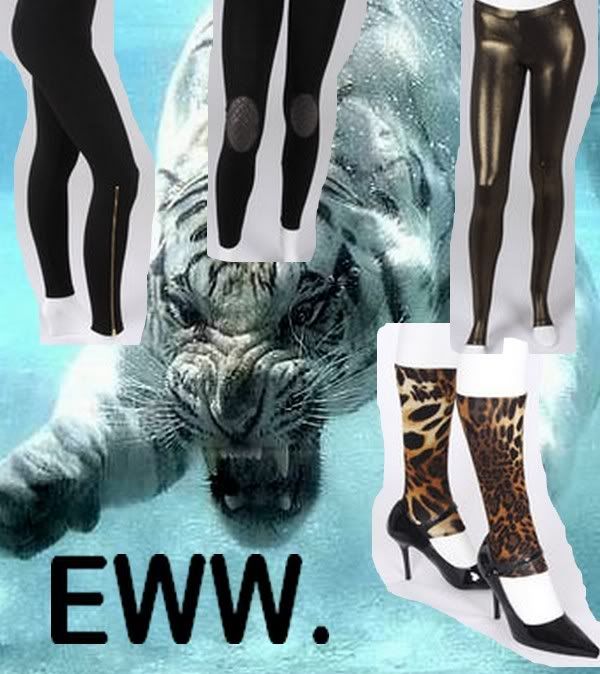 That animal is very, very angry. Who blames him?
shop intuition
p.s. on
we<3it
, i searched gross and the LiLo Marilyn pictures came up! hehe!!