I went thrifting yesterday, if you can even call it that. We went to two thrift shops, but I don't really know what I am doing. At least not enough to call it thrifting. I found a bag I liked, and a skirt. I decided against the skirt; it just wasn't really exciting me that much. It was cute though- a suede (GIRLICIOUS! :)) mini with laser cut detail; a little Pocahontas. She is my idol, though. Has been ever since I was 3 when I wore a Pocahontas bathing suit everyday.
Anyways, I did end up buying the bag: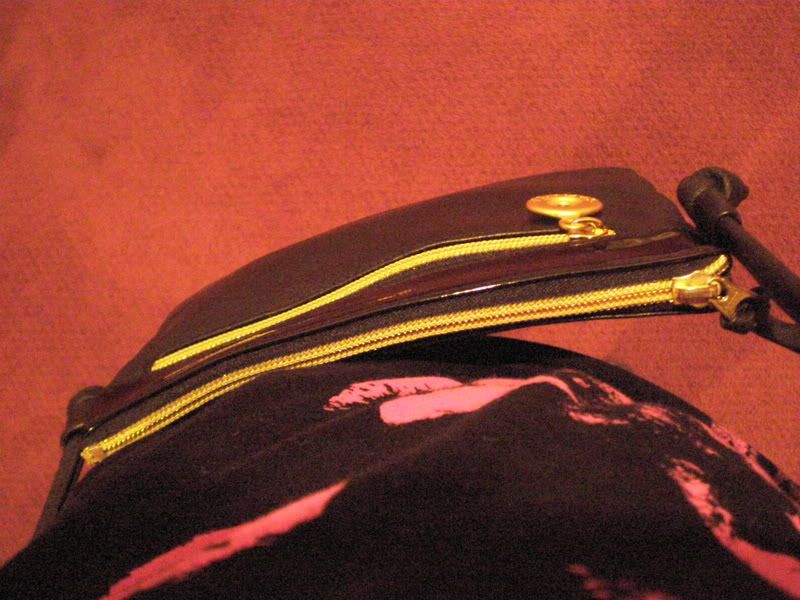 (more photos featuring the new member of my closet farther down)
I immediately saw it when I walked into the store. It's the perfect across-the-body little bag, and it was just $10. I know, I know, $10 is kind of a lot for you vintage shopping experts.
We went out for dinner later in the city, so I took it as any opportunity to dress up. But I ran out of time, and just grabbed some skinnies and threw on my gladiators that I can't get enough of.

shirt, urban
jeans, target
bag, thrifted
shoes, madden girl
I almost wore my
rainboots
yesterday! I feel like it just isn't time yet. I can't seem to find a perfect outfit with them where I won't look like a total twerp. Any ideas?