I went shopping again today! I knew exactly what I was looking for, so I was extremely quick and efficient. I found a pair of brown riding boots at Aldo,: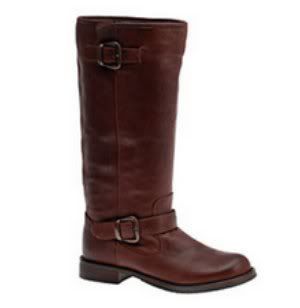 aldo.com
As you may or not know, I have been looking for an affordable pair of Frye
look-a-likes. I think I succeeded, no?
and the Minnetonkas I have been lusting after: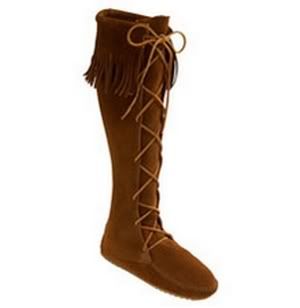 nordstrom.com
I went to Urban after, and there was
nothing
that I wanted! How crazy is that? I always find something there.
Now what I am looking for is belts. I want a leather one that I can tie like so: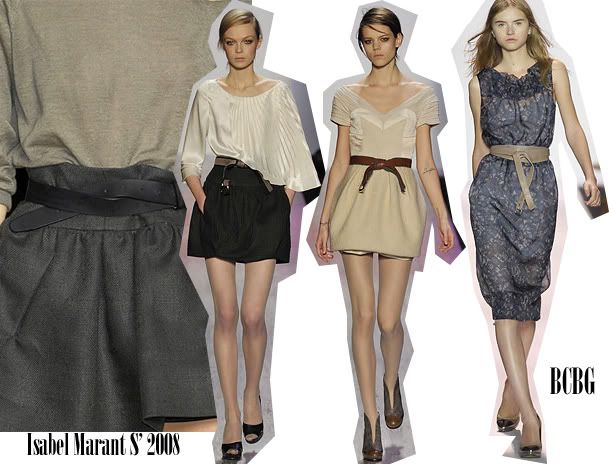 I stole this from
Hand It Over
...thanks Wendy! Tell me if you want me to remove it.
This is kind of an old trend, and I have been doing it, but I want a new belt to do it with. I thought that I could do it with any belt, but it isn't really working. Any tips for the type of belt this looks best with?
I also want a patent waist cincher. I know they are everywhere, but I haven't found the one I wanted yet.
My list of wants is forever growing...I'm so freaking greedy!