The fantabulous Rachel from
Giant Vintage
gifted me with the coolest glasses. Ever.
I have to just firstly say that the customer service at Giant Vintage is amazing. I spoke to Rachel, and she was so sweet and accommodating. That is the most important aspect to me, because nobody wants to wait for gorgeous goods, or an awful staff member ruining your order.
Giant Vintage has a huge variety of glasses, from rear view sunnies to classic aviators and wayfarers. They get in new styles constantly, and the models make all the glasses look so damn cool! It's really easy to navigate the site, and the prices are fantastic- $11.99 and up!! For vintage glasses, these are absolutely amazing. Actually, for any glasses, these are absolutely amazing! I totally and completely reccomend all of you glorious darlings to check out
Giant Vintage
and buy up all the styles so
you
can be stylin'. Oh, and, all of these glasses fit me perfectly. I usually have so much trouble finding good glasses that fit, so it's a dream getting these without even trying them on and being so so HAPPPPY!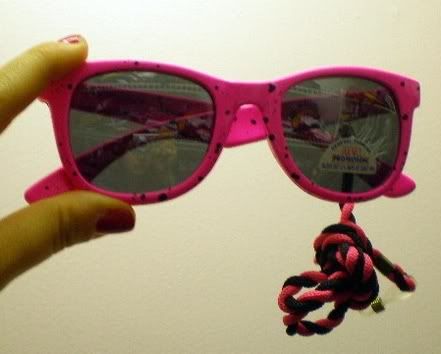 These are the
perfect
shade of pink. They fit me perfectly, are perfectly splattered, and perfectly puuuuurfect!!
These ones look very vintage, which I love. I really like the carmelly color and they just the right huge-ness.
Ok, these are my favorites!! The second I put them on my face, it was true love. The mirrored lenses are like nothing else- I have been looking for some really awesome mirrored shades, and these just fell into my lap! Once again, the fit is unreal.
Eeeee! Wayfarers!! These are very trendy now, but I can't help but love love love 'em!!!!!! They look great and fit perfectly, and I'm really glad they are black- super versatile! (The pink ones are ridiculously amazing too- pink is
the
color. :D)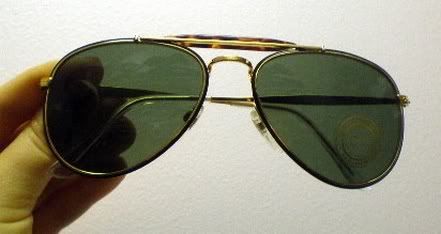 Another classic- light aviators. These are different than the awesome mirrors, but they are so different that I won't get bored of either. I can't wait to wear these with tons of layers of scarves and a big fluffy coat!
And, there are two more in the process of arriving!
AAAAHHHHH YAY! I CAN'T WAIT TO WEAR ALL OF THESE!!!! THANK YOU SO SO MUCH
GIANT VINTAGE
!