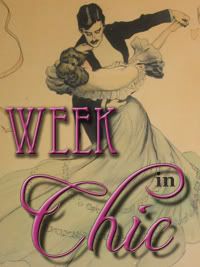 Fashion Pulse
discusses leopard print as a trend, and how to capture some of your own leopard print in a variety of price ranges.
My It Things
reviews
Iconoclasts
, the new show featuring many coveted designers.
EcoSalon
is excited that all trends always come back around, especially shoe trends!

Fashion Fille
(ugh, love her) gives a very cruel preview of her reconstructed cut-off project. Stay tuned!