I'm almost positive Rumi has this cardigan. I love it, but it sheds like a kitty! Oh, well...it's ridiculously soft and comfy and has super long sleeves!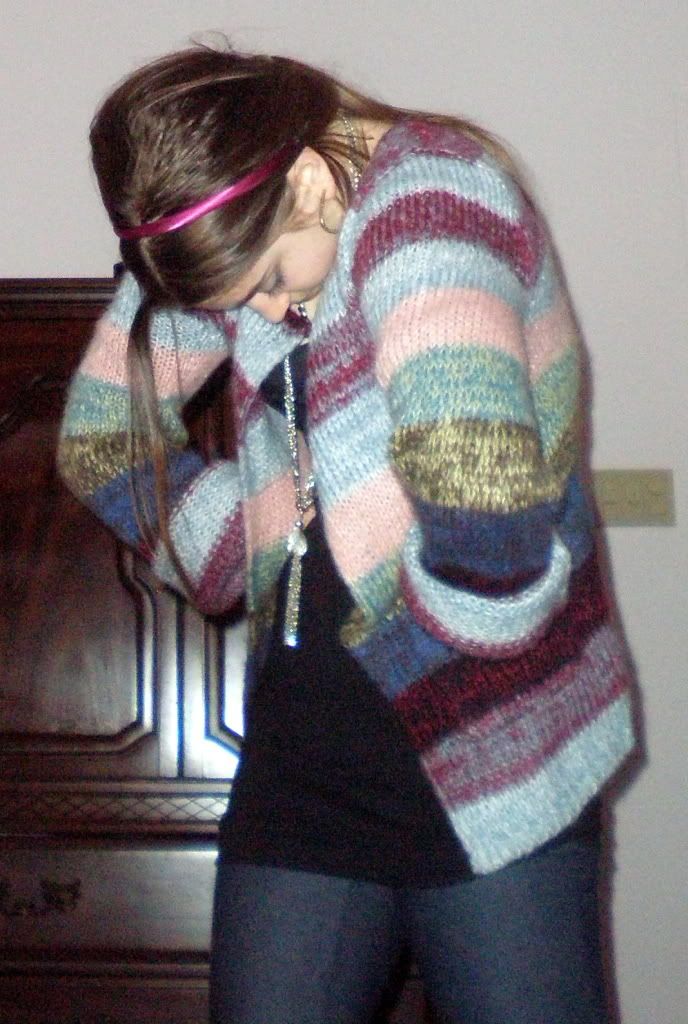 cardi, urban outfitters
shirt/dress, target
leggings, forever 21
boots, target
I guess I had already taken all of my rings off when I took these pictures. Sucks.