...is a puma, if you didn't already know. ;)
Puma, the clothing company, not the animal or the 30-something woman craving a 20-something boytoy, has released a l
imited edition bag for Revolve Clothing
. I took a peek, and immediately just thought, "WHOA! Awesome, so cool. I
want
it." The spider embellishment is just hardcore fabulousity, and the small embossed spiders detailed all over the bag are just as perfect.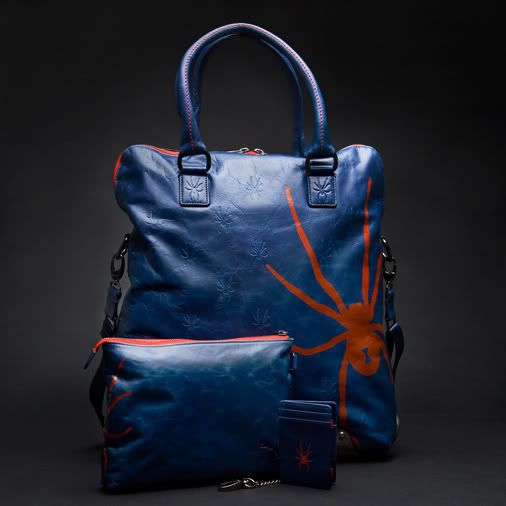 Want to know all the deets? Straight from Revolve:
In support of the Rubell Family Collection and their latest exhibit "30 Americans," PUMA and conceptual artist John Armleder team up for the Reality Bag 2.

This limited edition collector's bag launched during Art Basel Miami 2009 as the latest in a series of collaborations between PUMA and contemporary artists. Created as portable gallery, the bag includes Armleder's signature spider emblem along with 11 pieces designed by artists featured in the Rubell Family Collection's latest show "30 Americans." For each bag sold, PUMA will donate $100 to the Contemporary Arts Foundation of the Rubell Family Collection.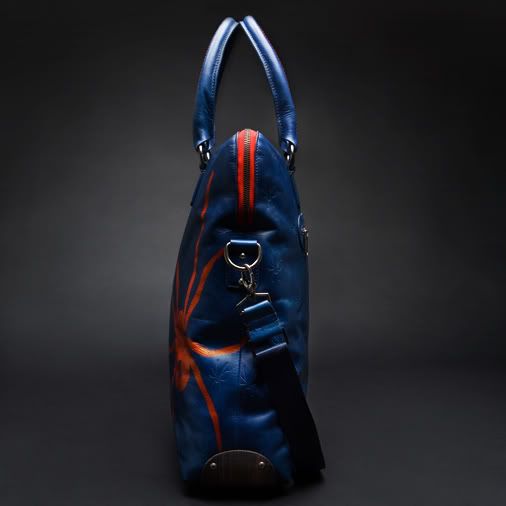 Maybe if it wasn't $2400, my brain could at least ponder further...but no.
Oh, yeah, and holy crap, you have to hear what it includes (other than pure coolness)- a set of colored pencils, business cards, USB stick preloaded with a film by Jennifer Rubell, notepad with reproduced scribbles by artists, pouch & wallet, t-shirt, signed Reality display map, numbered certificate, and 30 Americans Exhibition Catalog. Uh-huh.