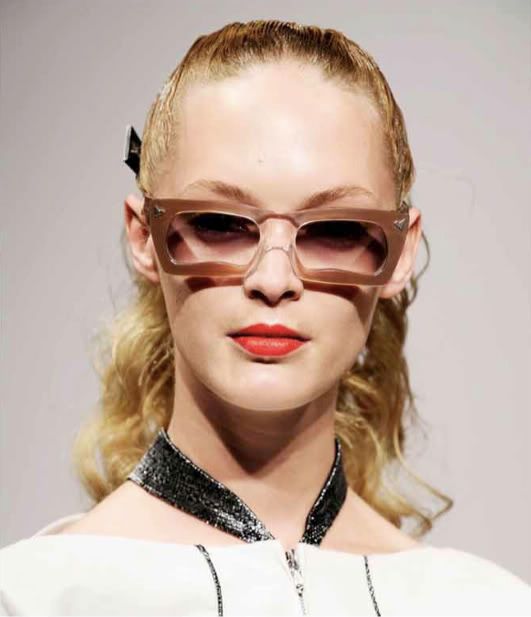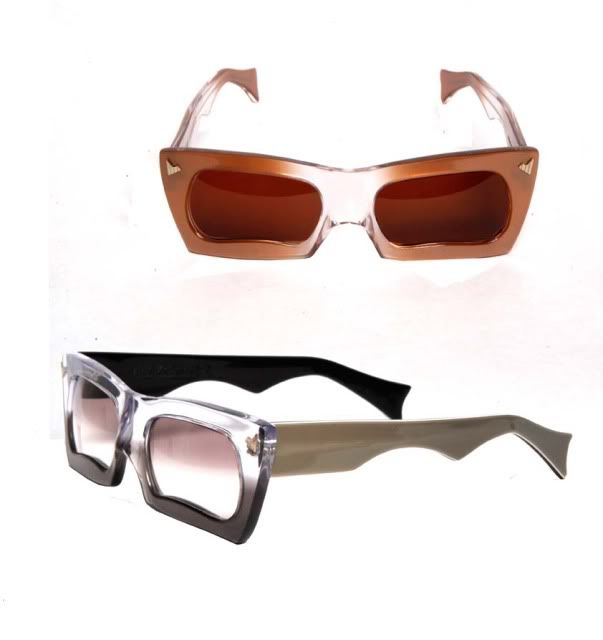 Wow. That's all I can say. These sunglasses are just....awesome. Could I pull them off? Mm, that's a probable negative. But are they friggin' cool? YES. I still want them, even though they wouldn't get much wear. Ah, I'm just blown away, I can't even write! They are designed by
Romina Karamanea
, and were worn in the
Spring/Summer 2009 runway
. You can buy them for 195 pounds, just contact
sales@rominakaramanea.com
. How a human who can actually gather herself together to write something intelligent describes these beauts:
Romina Karamanea, the high end ready-to-wear brand has launched a limited edition collection of hand-made sunglasses for summer.

Unusual and unisex, the pieces are structural and architectural for people who like to stand out. Designs are quizzical and intellectual in muted colors: sand, flesh, and classic black. Lenses are graduated for a subtle and sophisticated style and finished with silver iceberg pin detail.