It's time to face it, people. Temperatures are dropping, sunset is earlier. Summer as we know it is over. This totally sucks, but it's also totally awesome! Why you innocently ask? Well, if you must know, becuase we get to wear fall clothes now. Yippee! Cozy cardigans (my favorite!), textured tights, warm autumn tones, boots (my other fave!). Layering will no longer make me sweat to pieces, and I just may be appropriately dressed for once.
The probable most important fall staple is a sweater. It's been well established that I have a extreme fondness for long and thin cardigans in ever pattern and color. A style I'm not fond of is the turtleneck. I merely think they're itchy, bulky, annoying, and plain old unflattering! What I think about turtlenecks is pretty incorrect, however, because they are obviously not always any of the things I just listed, if not ever. They're big on the recent runways, and even my numero uno blogger Rumi wore one just last spring!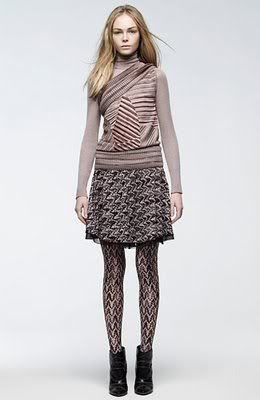 (style.com, fashiontoast.com)
If I were going to buy any this season, these are the ones that really stick out to me, and the way some of them are styles is
plus-que-parfait
(more than perfect!).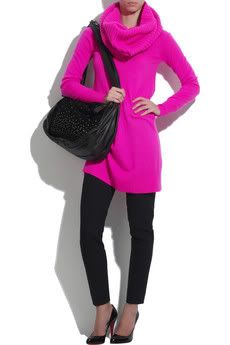 (all Net-A-Porter, let me know if you need links to any of them!)
Maybe I should re-evaluate my opinions on turtlenecks...what do you think of them?