Why does this happen so much more often lately? I take outfit photos, vow to at least upload them online the same day, yet I finally get around to posting them weeks later? Well, here are two results of that process. Enjoy.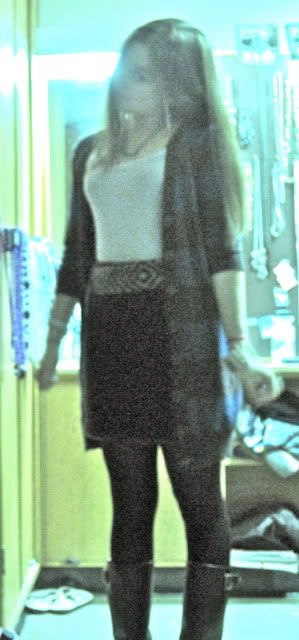 sweater, forever 21
skirt, vintage
boots, mia
tank, h&m
belt, target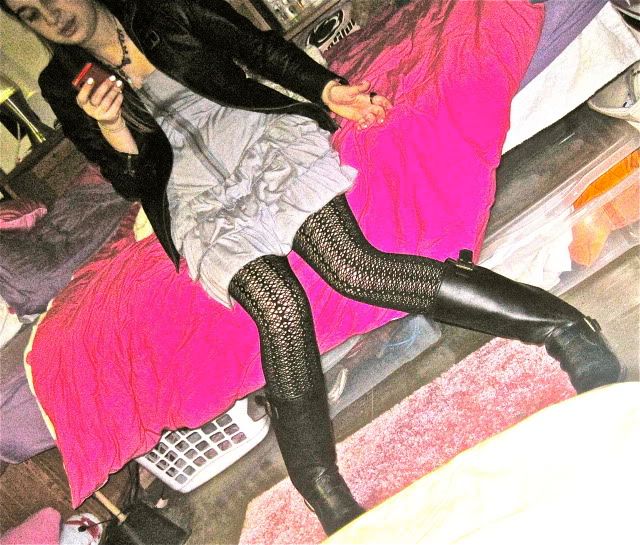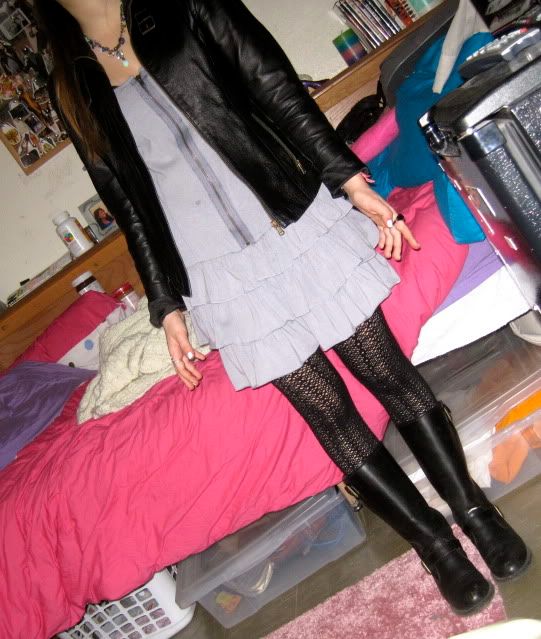 dress, nordstrom
jacket, italy
boots, mia
tights, ?

Maybe I should have lied and said these were just today and yesterday...
Sidenote: I received some great items from
Christopher Drummond Beauty
- everything is 100% natural and organic based. I got the
radiance booster
and
eyeshadow
in a gorgeous gold. Everything goes on smoothly and looks very natural and beautiful! I would definitely recommend any of the products.