Remember last week when I told you all about my
favorite cuffs for the season?
And I suggested just wearing handcuffs? Well, you actually could wear handcuffs! I know, I'm just such a fabulous psychic. Stop flattering me! Seriously, though,
Redhanded Bags
are made with eco-friendly faux leathers, organic linings, and are US made and fair trade through and through.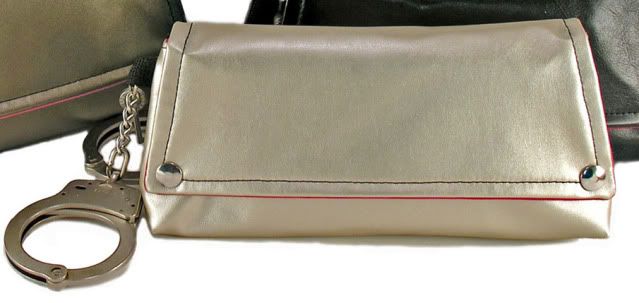 I think these bags are super unique and just
really cool!
If I was walking down the street and saw somebody rocking one of these, I would most likely stop them, compliment them, grab their wrist, stare for a minute or so at the beauty hanging off a handcuff hanging off her wrist...and then giggle and run away. In all honesty, I would probably do that to myself. Or, even better, buy one for a friend just so I could cuff her up with my envy for her bag.