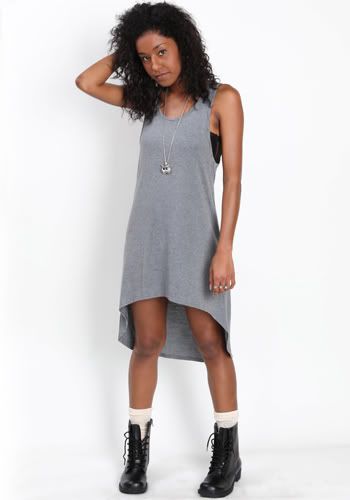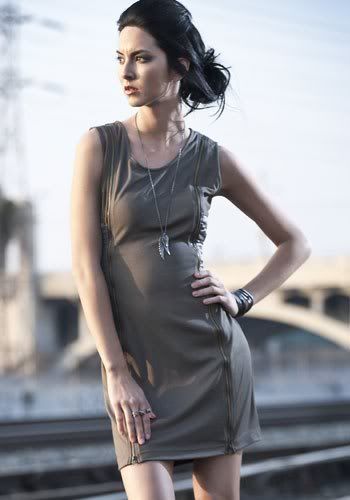 Though I do shop at high street stores like Forever 21, H&M, and occasionally Topshop, independent designers are the most valuable artists to me. I aim to feature up-and-coming indies here to help get a bit of exposure in the fashion blogosphere. Something else I love- bloggers! That's a given.
ThreadSence
's, a recently launched online women's boutique, whole shtick is showcasing both independent designers and bloggers. They have a section devoted to each! The
Blogger Hot Minute
features us bloggers, and the
Indie Limelight
gets the word out on all the fresh talent. And, as if that isn't enough to make all of us start staying up all night perusing
ThreadSence
's
lookbook
(which is fantastic, by the way. Blond model- you're hot) they also have seriously awesome pieces (see some above) with an even better selection. I'll be the first to admit it's easy to talk up any new collection or website, but I truly and completely support
ThreadSence
. I hadn't heard anything about it until I was contacted with some information; I'm now a fan! Take a look for yourself and let me know your thoughts! Oh, and p.s., they have a
blog
themselves!
Once you find something you love, use the code
FashionFille10
for 10% off any purchase with unlimited use until Sunday, April 11th. Note it can't be combined with any other offers. Enjoy, and show me what you end up buying!