It's fascinating how when it's freezing cold, us bloggers (and really all people) can only chat about how much we long for summer time; for those steamy days where all you can bear to have on your body is a perfectly shredded pair of cut-offs and that tank top totally softened to oblivion from endless daily wear. But now that I have had even 2 weeks of summer teased in front of my wide-eyed glances into vacation and freedom, I'm ready. I'm ready for fall again. For breezy days cool enough for tights, a cardigan, and scarf. For being able to walk all around my current environment without holding my arms close to my body for warmth or sweating through my thin blazer. I'm envious of those Aussies; prepping themselves for autumn layering. Oh well, those days will be here soon. I need to learn to enjoy what I have while it's here!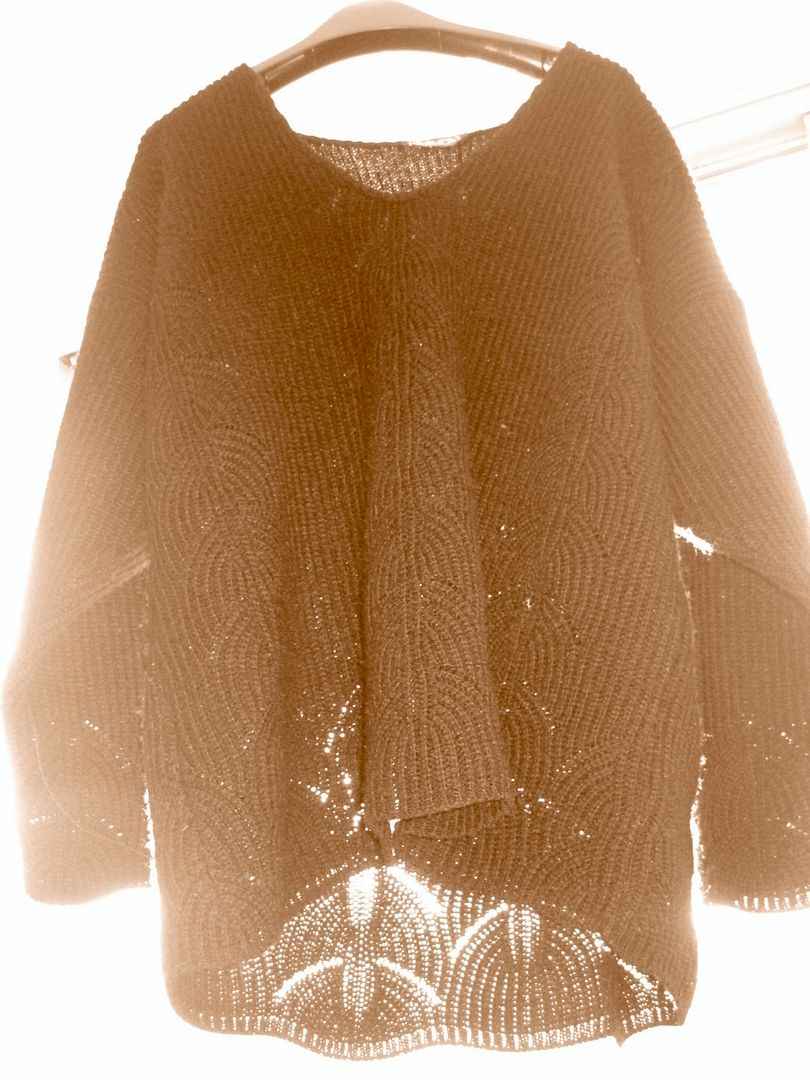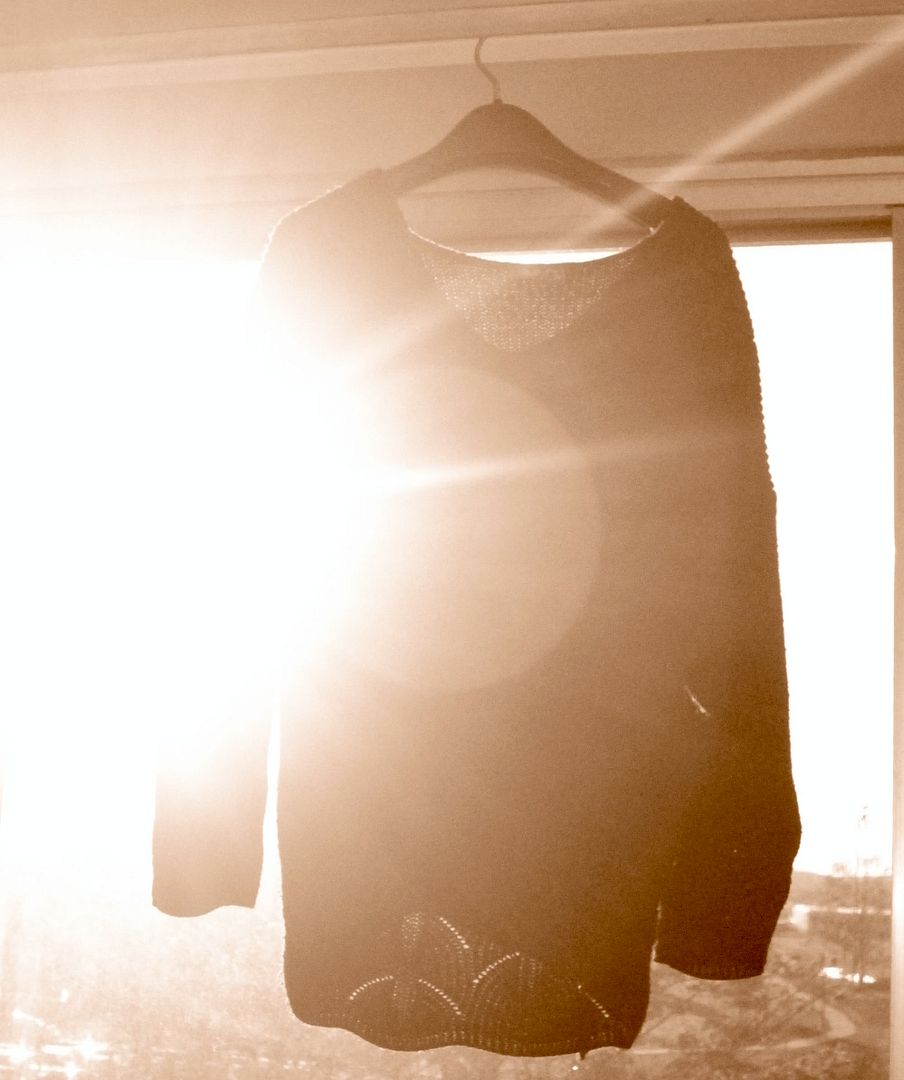 In any case, I'm excited to wear this new
vintage
sweater
CovertCandy
kindly sent my way. It gave me an awful first impression, but once I tried it on with some textured/zippered/shiny/everything leggings and a just-long-enough-to-peek-through tank top, I fell in love! Thus, the fall lingering. This
Zora NY
peridot bangle
will also be perfect for fall wardrobes and layering, but why wait? I'll start wearing it now...with those cut-offs and wispy tanks.