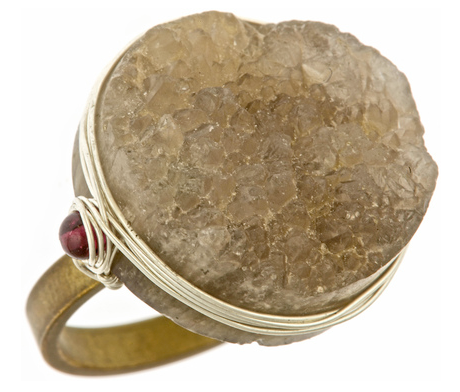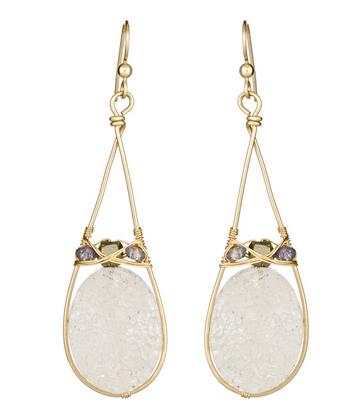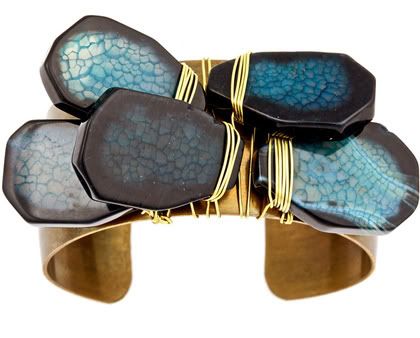 Creating each piece in her Brooklyn studio, Olia, designer of
Olia Designs
, plays with both "symmetry and asymmetry, perfectly faceted and imperfectly rough semi-precious stones, innovative and ancient-inspired color combination, to produce an aesthetic both alluring and meaningful." Her pieces are unique enough to catch the eye, yet I can see myself wearing every single one these on a daily rotation. The geode earrings, necklace and ring are phenom in every sense from the texture, to the color, to the setting and complimenting details. Gorgeous!
I love that she has a
materials page
to help educate her shoppers. This aspect is fabulous for independent designers selling online, but it definitely shows how even shopping for precious stones, a practice in the past done only face-to-face in fear of receiving unfair treatment and a sub-par product, is turning to the internet.
Give yourself a treat, and pick up an Olia piece to celebrate November. Enter code FF20 at checkout to get an exclusive 20% off discount (code applicable for one month). Enjoy!