I think I know you all well enough to assume that you're not one to blend in. It's safe to say that I, for sure, am not either. That's why I was so excited to have my own personalized hot pink yoga mat. Never again will I have the same mat as the sweaty dude next to me or the svelte tiny girl "om"-ing away behind me.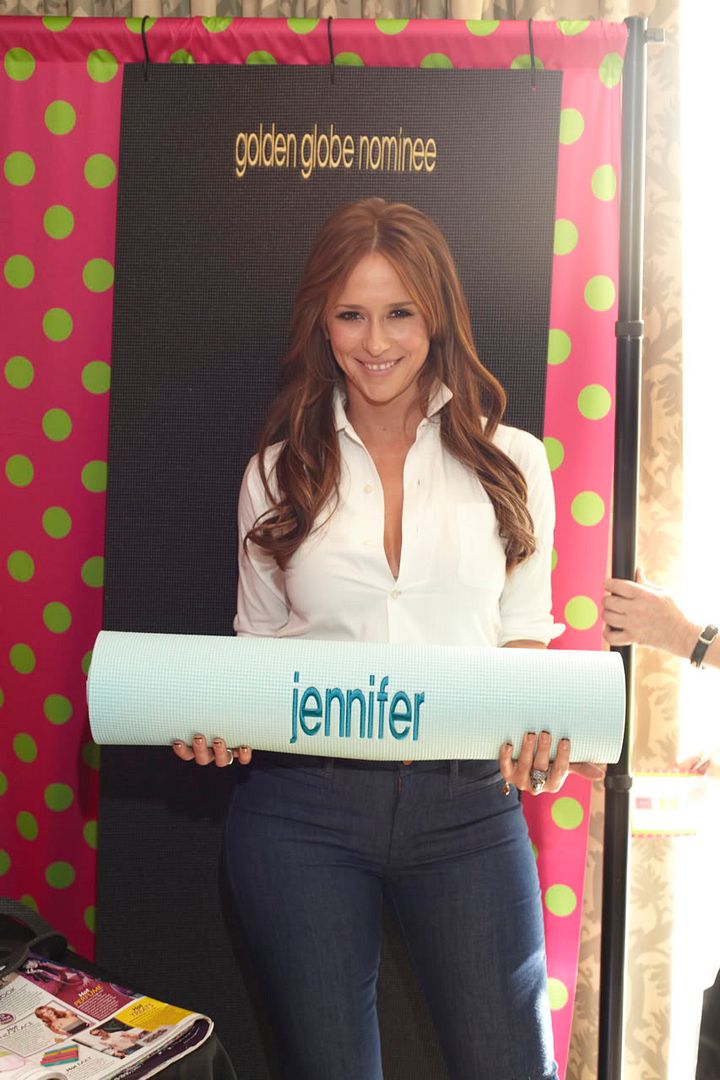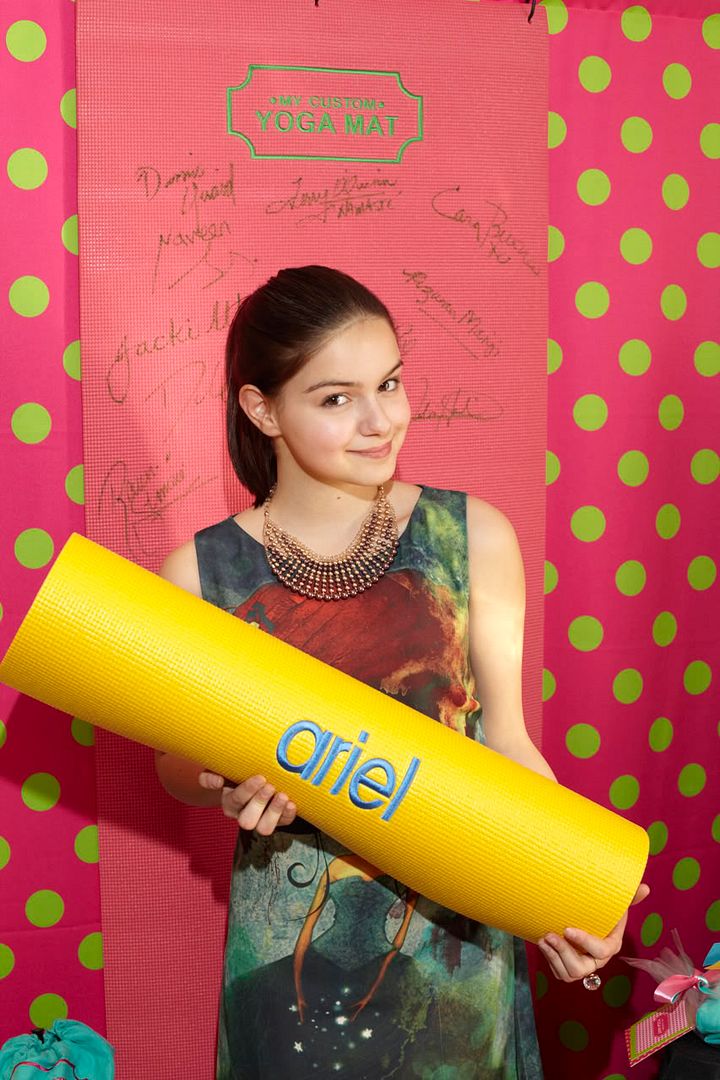 My Custom Yoga Mats are such a hit that they've been featured on the Today Show and, wait for it, Oprah's Favorite Things! The Golden Globe attendees were very keen on the mats, too (how adorable does Ariel Winter look?). Peep some pics of them right above. Like
My Custom Yoga Mat on Facebook
to keep up with the buzz!
I may or may not use it in my living room to calm by practing Child's Pose...
Also, it's abnormal that my butt is the same color as the mat. These things don't just happen.