I haven't been an avid watcher of Project Runway since the season of Siriano, but when I was given the chance to watch the premiere episode of season 9 with a bunch of bloggers at the Style Coalition lounge, of course I was there in a second! (You'd know this if you were following my #ProjectRunwayHP
tweets
!) On top of being treated to mighty delicious snacks and a perfect view of the TV, we also got to play around on the ridiculously cool HP TouchSmart desktops. Now, I'll admit, I'm totally a Mac worshiper, and tend to turn my nose up at PCs. With that said, these gadgets are simply fun. We were all given the challenge to design our own Project Runway-worthy sketches for a chance to win an HP camcorder, but my fashion designer skills aren't exactly up to par. Congrats to
Jordana
for winning the prize of the evening!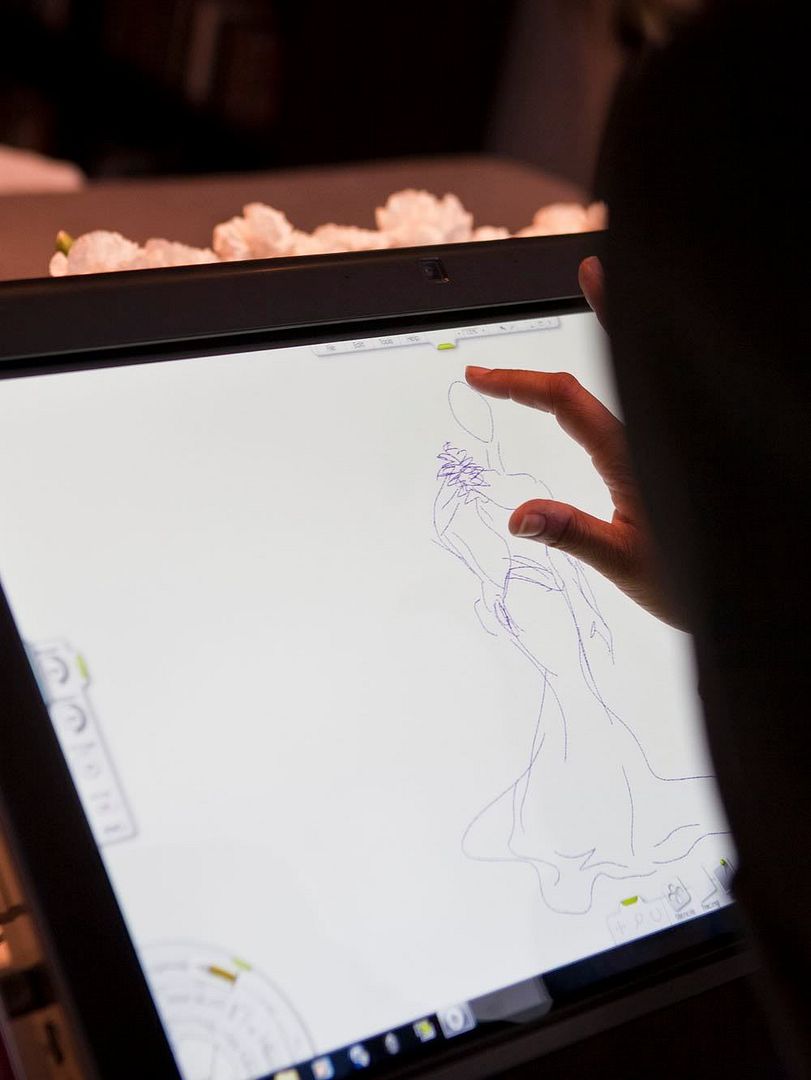 After a taste of the season, I just might keep up. With a colorblind contestant, an ex-beauty queen who just happens to have had a sex tape leaked, and a devout Mormon, things could surely get real interesting, real fast.
Did you watch? What did you think about the contestants? Will you continue following through the season?