For anyone who stalks me on Twitter (if you don't,
start
.), you're most likely aware of the endless self-promo I've been doing the past week. I'm a finalist in
Front Row Challenge
, a contest sponsored by Marie Claire, LOFT, and Rimmel London, that's giving me (and 3 other girls across the US) the chance to style, produce, cast, and etc. our own fashion show. This journey began in August, and this Thursday all of the work, time, and lots and lots of blood (JK!) I've been devoting will end, and the result will (crossing my fingers) be a wonderful success.
Though I wish you could all attend and support my efforts in this, the show will not be in Lincoln Center. It will take place at a very dear location to me: Penn State! Yes, I'm a student here, and yes, this is a contest for college girls. Thus, my event is hosted at this campus. If anyone lives near Central PA and wants to come out,
here's more details
.
For the rest of you, peruse Marie Claire's
website
for pics,
videos
, and
interviews
with me and the other ladies. Check out the November issue of the mag for even more from Front Row Challenge (hint, hint! More pictures!).
Wish me luck.
UPDATE:
Below are some fantastic photos of the event.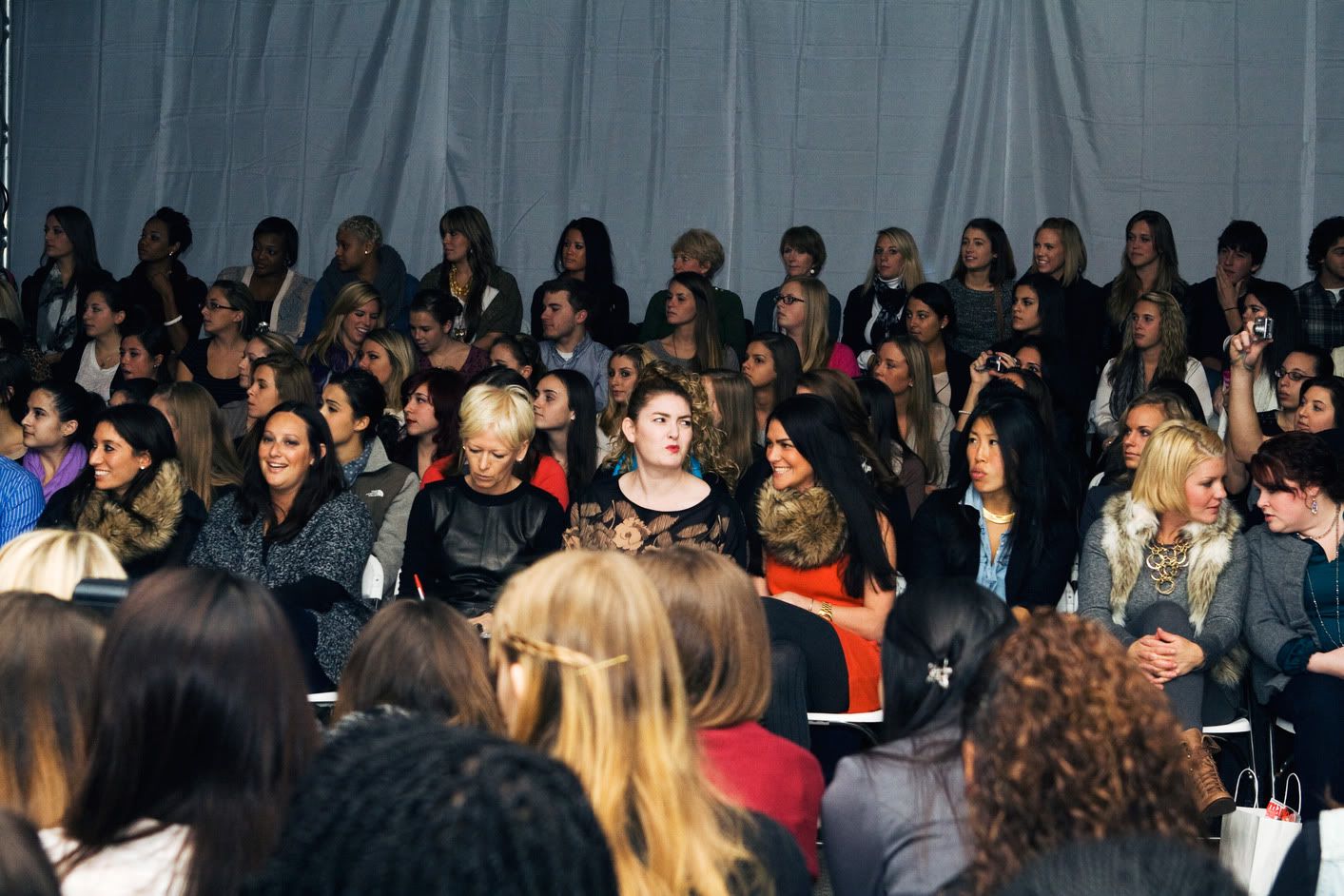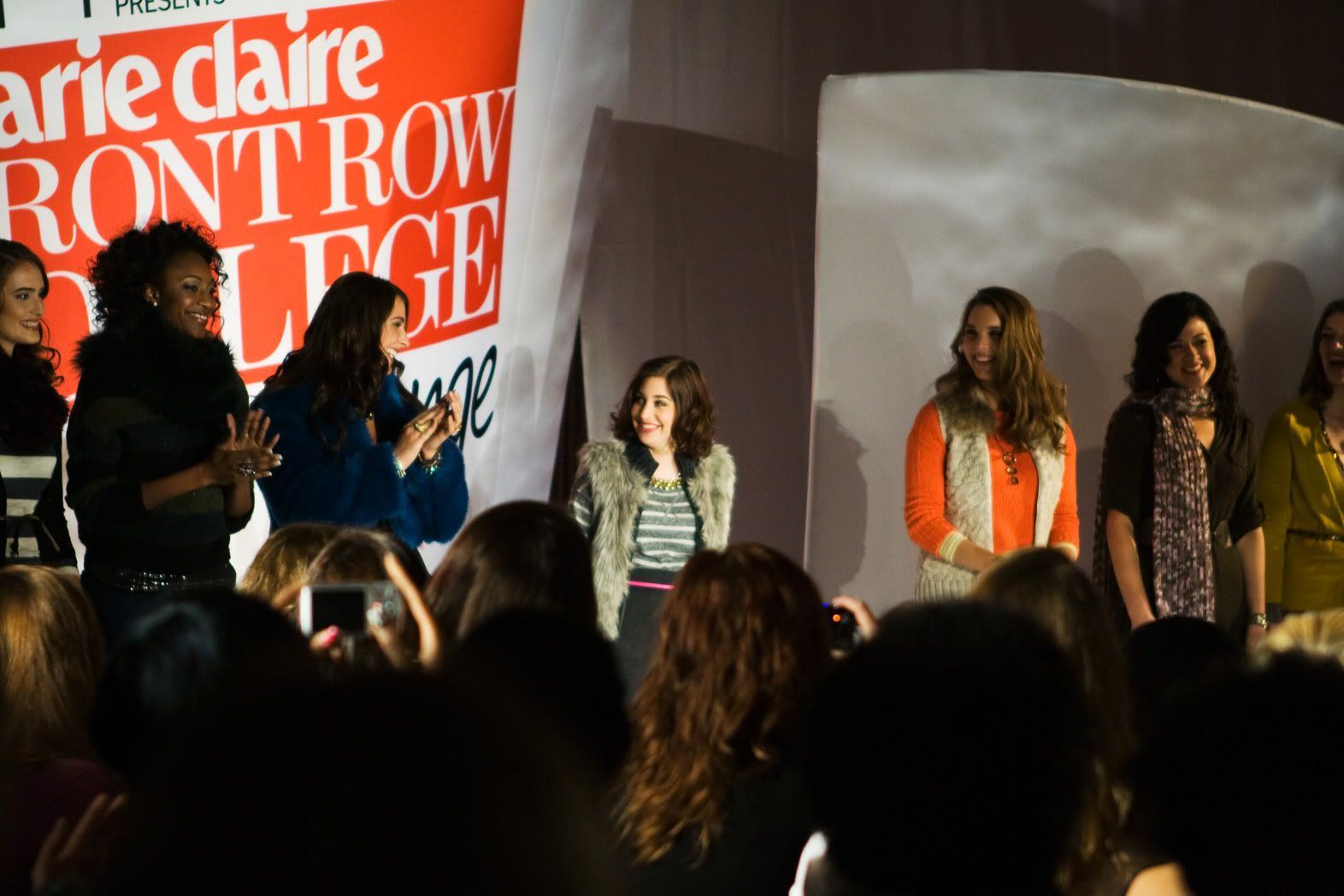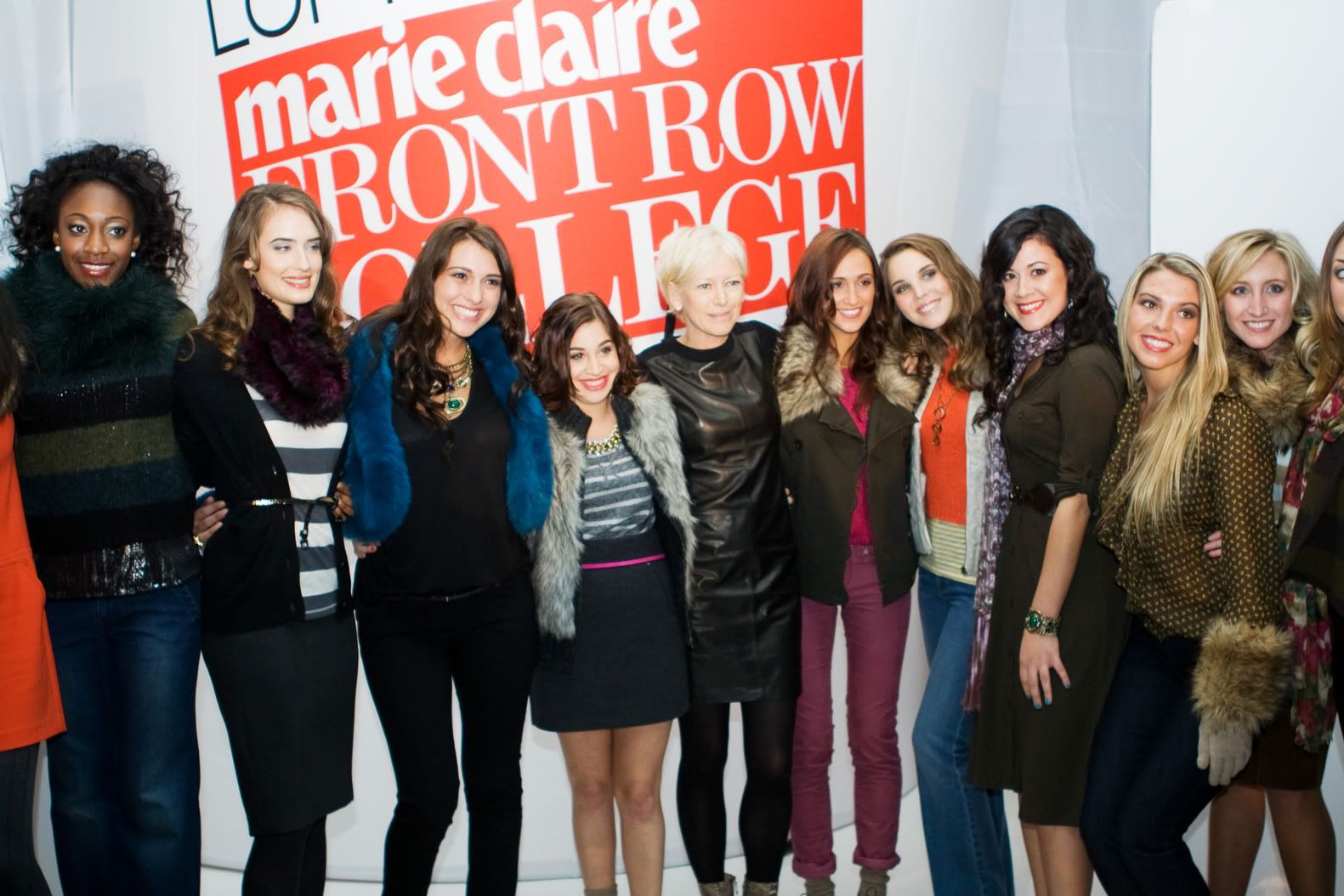 (c) Ann Sciandra