For boots, that is.
I've been graced with
another
fantastic
pair
of Cougar boots. Meet the
Marlas
. A shoe so necessary, so quintessential, so F/W*, that they even look cool with just a pair of black-tight wrapped gams. Powah-boot!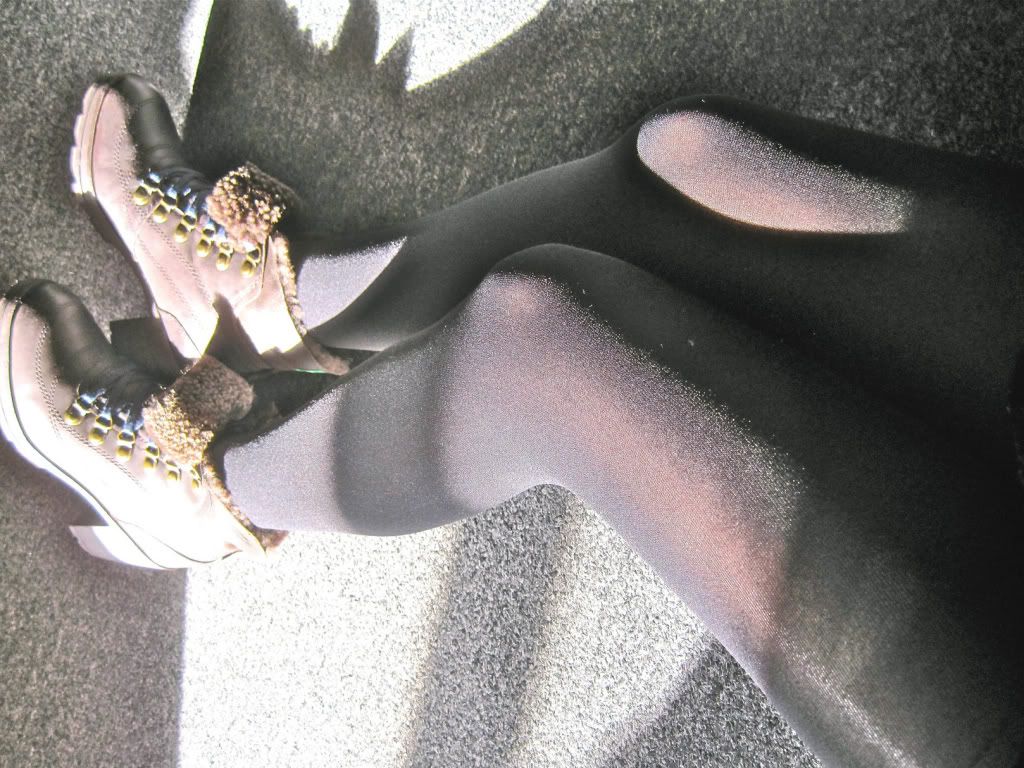 Since they've moved into my crammed-closet, I've made a significant effort to get these guys out to play more than any other shoes I own (other than the Steve Madden boots I'm extraordinarily attached to). They look just as great with a chambray and jersey shorts as they do with pink jeggings and cropped sweaters. Throw in their unbeatable comfort and sweet azure laces, and it seems that my favorite boots have some competition. Uh-oh.
Thanks, Cougar. You've hit another footwear home-run.
*It's fun to insert arrogant fashion lingo into posts. I enjoy it.